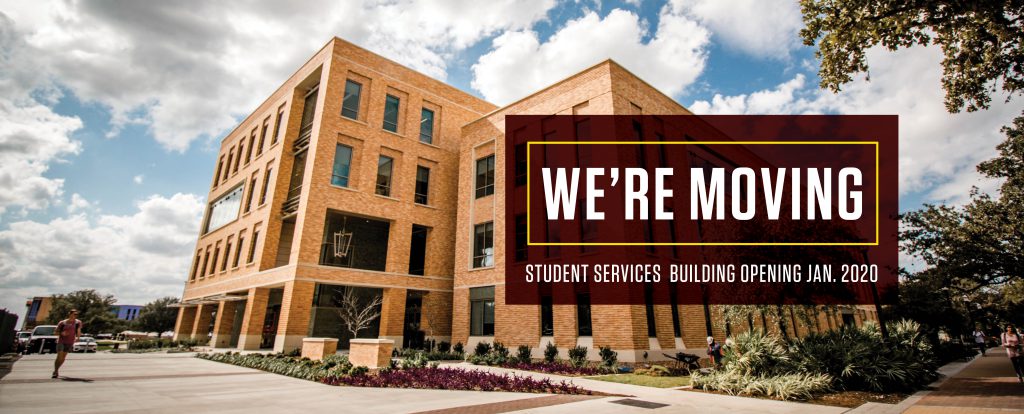 STUDENT SERVICES AT WHITE CREEK IS MOVING!!
Student Services at White Creek will begin the transition to the new Student Services Building on main campus beginning in December.
A portion of the new building will open for Residence Life Housing Assignments Office on December 3, 2019 with the entire building opening for student use on January 2, 2020!
Check the calendar below for the moving dates of the various departments and when to expect resources and services to be closed.
– Dec. 2 – 3: Housing Assignments Office
           Students can access this office through the ground level entrance off of military walk
– Dec. 9-11: Conference & Guest Services and Central Administrative Office
Offices of the Dean of Student Life:
– Dec. 4 – 5: Office of the Dean; Business Services Office; Gay, Lesbian, Bisexual & Transgender Resource Center; Graduate & Professional Student Government; Health Promotion, New Student and Family Programs; Student Assistance Services; Student Legal Services; Women's Resource Center
– Dec. 12: Student Conduct Office
– Dec. 16 – 17: Testing Center & Central Administrative Offices
Counseling & Psychological Services
– Dec. 16 – 17: Counseling & Psychological Services
Services for students in crisis will be available through Counseling & Psychological Services through Dec. 20, 2019, at the White Creek location.
Counseling & Psychological Services will resume crisis services on Jan. 2, 2020 at the new building and will resume routine services on Jan. 13.